Elevate Your Developments with
Expert Exterior Painting Solutions
In the competitive landscape of property development, the exterior appearance of your buildings plays a pivotal role in setting a positive first impression. At Cost Less Painting, we specialize in providing exterior painting solutions that not only enhance the aesthetic appeal but also add substantial value to your properties.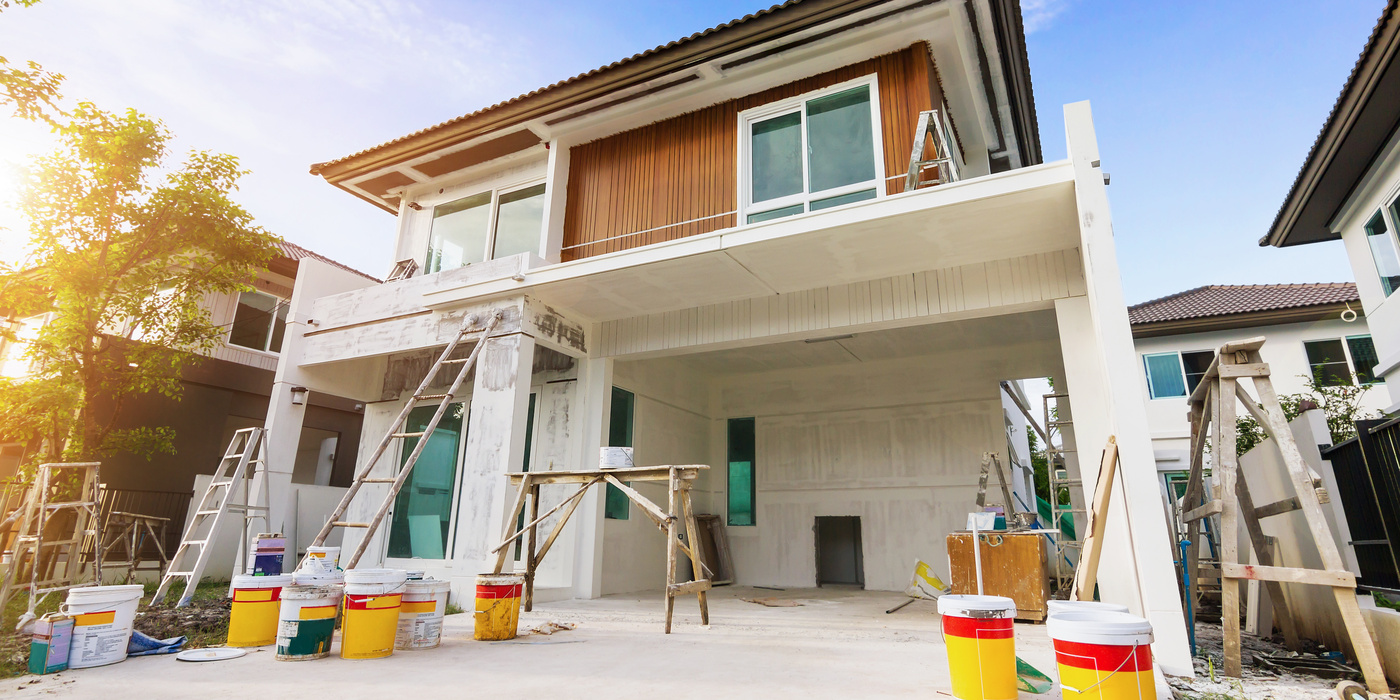 Your Strategic Partner in Exterior Painting
We understand that as a property developer or manager, you seek services that are both high-quality and cost-effective. Specializing in a range of exterior finishes, we highlight our expertise in Shutters, Shingles, Stucco, Cedar, Paneling, Epoxy Wood Repair, and Window Glazing. Our team is adept at handling a diverse range of commercial projects, delivering results that embody excellence and durability. We believe that a fresh coat of paint, combined with our specialized services, can transform a property, making it look brand new and inviting. We are committed to making that difference for you.
Comprehensive Building Preservation
In our commitment to comprehensive building preservation, we offer a range of specialized services tailored to maintain and enhance the integrity of your structure. Our expertise encompasses window glazing, ensuring a tight seal and improved insulation. We also provide wood replacement and carpentry services to address any wear or damage. Our team is adept at cornice restoration, preserving the architectural details that give your building its unique character. Additionally, we offer window glass replacement to enhance clarity and safety. When it comes to painting brick, we utilize advanced mineral and elastomeric coatings, ensuring a finish that not only beautifies but also protects against the elements.
Our Services: Beyond Just Painting
At Cost Less Painting, our exterior painting services go beyond just applying a fresh coat of paint. We offer a comprehensive suite of services designed to cater to the unique needs of property developers and managers, including:
Residential Developments: Enhancing the curb appeal of residential properties with expert painting solutions.

Commercial Properties: Delivering superior painting services that uplift the appearance of commercial spaces, making them more appealing to prospective tenants and clients.

Preparation and Finishing: Our meticulous preparation process ensures a smooth and lasting finish, protecting your investment from the elements and standing the test of time.

Customized Solutions: Tailored painting solutions to meet the specific requirements of your development projects, ensuring a cohesive and attractive exterior appearance.
Our commitment to excellence is reflected in every project we undertake. We use top-quality materials and employ the latest techniques to ensure a finish that is both visually stunning and durable. Our goal is to become your trusted partner in exterior painting, contributing to the success of your development projects through our expertise and dedication.
Contact Us for Superior Exterior Painting Services
Ready to transform your developments with expert exterior painting services? Contact Cost Less Painting at (610)-608-8331 for a consultation and discover how we can help you elevate your properties to new heights of aesthetic appeal and value.
SCHEDULE YOUR CONSULTATION TODAY