Streamlined Apartment Turnovers with
Expert Painting & Restoration Services
In the dynamic world of property development and management, ensuring a swift and seamless apartment turnover process is crucial. At Cost Less Painting, we specialize in offering comprehensive painting and restoration services that breathe new life into your properties, making them ready for the next occupants in no time.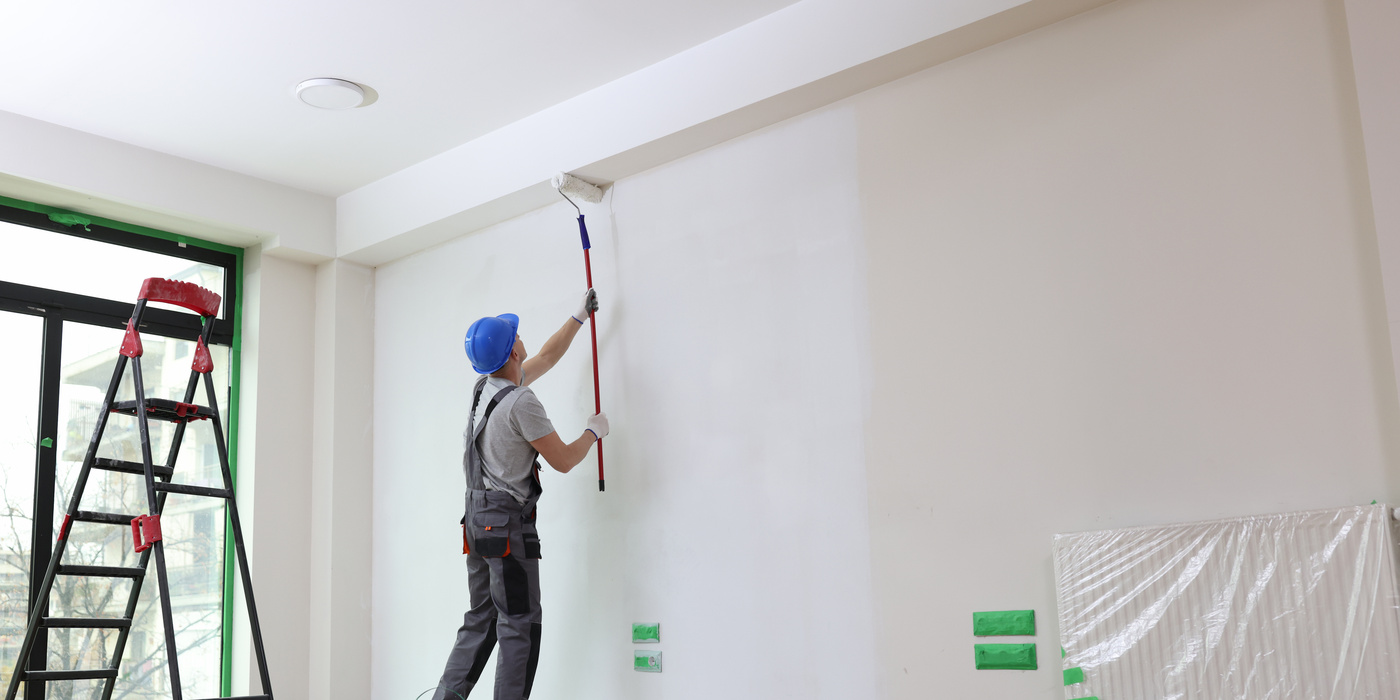 Comprehensive Interior Painting Solutions
Whether it's a fresh coat of paint to revitalize the living room or a meticulous restoration of a historic structure, our team is equipped to handle it all. Our interior painting services encompass a wide range of areas including:
Bathrooms

Kitchens

Living Rooms

Bedrooms

Office Buildings

Restaurant Dining Areas

Work Break Rooms

Lobbies
Stair Towers
Fire Towers
Fire Escapes
Common Areas
Package Rooms
Bike Rooms
Corridors
Hallways

and More
We utilize the highest quality paint products and state-of-the-art equipment to ensure a vibrant and lasting finish, enhancing the appeal and value of your property.
Restoration Services: Preserving the Charm
For properties with existing paint jobs that hold a special charm or historical significance, our restoration services are designed to rejuvenate without replacing. We meticulously restore the original beauty of your structures, ensuring that the unique characteristics are preserved while presenting a fresh and appealing facade. Our team works closely with property owners, adhering to necessary procedures and obtaining the required permits for historical restorations, guaranteeing a job well done with no mess or hassle post-completion.
Your Trusted Partner in Apartment Turnovers
At Cost Less Painting, we are committed to facilitating smooth apartment turnovers with services that are both efficient and reliable. Our preparation process is thorough, aimed at achieving a durable finish that protects your investment. Moreover, we prioritize maintaining a clean working environment, utilizing dustless vacuums to minimize dust and debris during the project, ensuring a prompt and tidy completion.
Contact Us for a Seamless Transition
Ready to expedite your apartment turnover process with a partner who understands your needs? Reach out to Cost Less Painting for services that combine efficiency, quality, and professionalism, making every turnover a seamless transition. Contact us at (610)-608-8331 for a consultation and experience the difference that expert painting and restoration can bring to your properties.
SCHEDULE YOUR CONSULTATION TODAY